Board Diversity and Effectiveness in FTSE 350 Companies
---
The Financial Reporting Council (FRC) updated the UK Corporate Governance Code in 2018, with renewed emphasis on board composition. The Code acknowledges the importance of diversity and the value to boards of having a range of different perspectives. In this context, FRC commissioned SQW in collaboration with the London Business School Leadership Institute to explore how diversity can influence board effectiveness and dynamics of FTSE 350 companies. This involved addressing three interrelated questions:
How have board effectiveness and dynamics been impacted by the increased gender and ethnic diversity of board membership?
What attributes, skills and experience do today's board members expect to be needed in the diverse boardrooms of the future?
How can nomination committees be helped to take a more objective and diversity-friendly approach to board recruitment?
The research used mixed quantitative and qualitative methods, including: review of empirical literature on company diversity and effectiveness; econometric modelling and analysis of data relating to board diversity and company performance over the period 2001 – 2019; and in-depth interviews with over 70 board directors from 25 FTSE companies.​​​​​​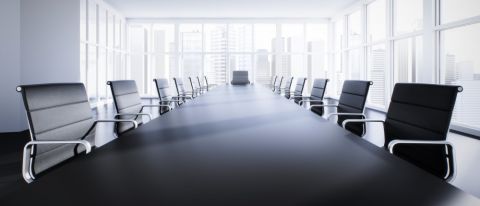 The research found links between diversity and boardroom culture and company performance. Crucially, managing diversity and driving inclusion is paramount to realising benefits from bringing different people together. Key findings of the report are as follows:
FTSE 350 directors consider individual differences (e.g. personality, thought, experience) to be the most salient, followed by background, gender and ethnicity.
There is a positive relationship between having more women on FTSE 350 boards and future financial performance as measured by EBITDA margin, with the effect being the strongest after three to five years.
Better-performing firms experience greater benefits in terms of financial performance from gender diversity.
FTSE 350 boards with well managed gender diversity contribute to higher stock returns, and are less likely to experience shareholder dissent.
The percentage of women on boards is highly correlated with an emphasis on boardroom relationships and collaboration.
There is a weak link between a greater ethnic diversity of FTSE 350 boards and a reduction in probability of shareholder dissent. However, the low representation of ethnic directors and lack of available ethnicity data made it challenging to measure this effect.
The top five skills needed in the diverse boardrooms of the future are adaptability and resilience, strategic thinking, stakeholder engagement, interpersonal skills and embracing diversity.
Nomination committees should themselves be diverse and work with search firms that access talent from diverse pools. Also, Chairs should actively ensure that there is an inclusive culture, developing a collaborative mindset that explicitly recognises and builds on the uniqueness of each individual.
Importantly, to reap the rewards of diversity, boards need to be patient given that the effects from diversity take time; and that diversity needs active inclusion so that all groups genuinely feel supported at the 'top table' – not because it can contribute to better company performance, but because it is fair and moral to do so.
The report is available here.